Our patients often shows their appreciation with a thanks card or a note. We've received one of these in recent days and that is  worth showcasing in today's blog.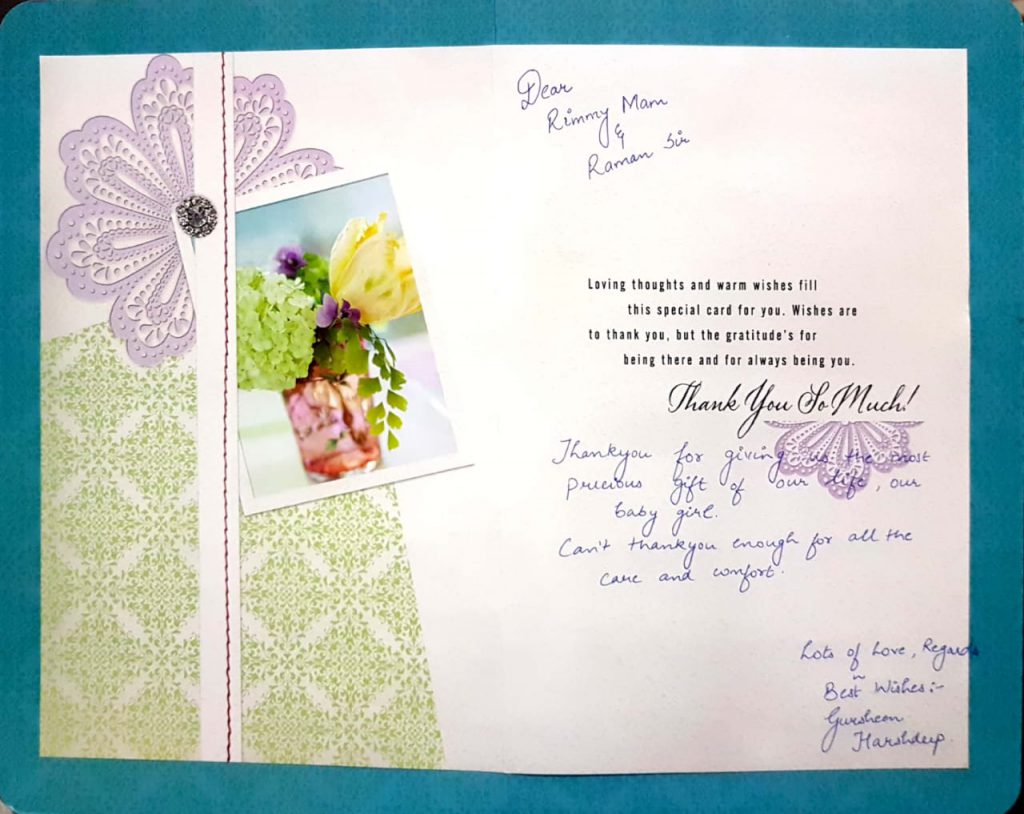 Dear Dr. Rimmi (IVF Specialist Mohali) & Dr. Raman(laparoscopic Surgeon Mohali)
Loving thoughts and warm wishes fill this special card for you. Wishes are to thank-you, but the gratitude 's for being there and for always being you.
Thank you so much!
Thankyou for giving us the most precious gift of our baby girl. Can't thank-you enough for all the care and comfort.
Lots of love, Regards
Best Wishes
Gurshern
Harrshdeep.
Special Thanks note from Dr. Rimmi Singla(IVF Specialist) & Dr. Raman Singla(Singla Mediclinic) to Happy family : We like saying back, "THANK YOU." Your card is much, much appreciated.