4th March 2020: With the objective to sensitize people about infertility, Singla Mediclinic Mohali organized a free health check-up camp with Sethi Hospital in YamunaNagar.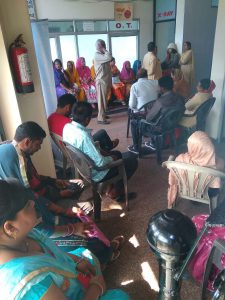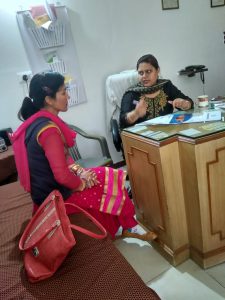 Around 50-70 people benefited in a day with this initiative by Singla Mediclinic Mohali. The consultations were given by pioneer Dr. Rimmy Singla, Infertility Specialist, Director Singla Mediclinic Centre of Excellence of Test Tube Baby/IVF/ICSI/STEM CELL. Singla Mediclinic has been organizing camps like these in the past as well by covering the areas of Haryana and Punjab.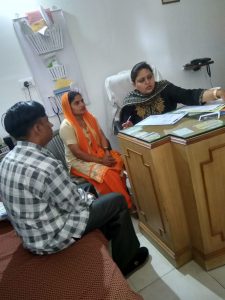 Singla IVF & Laparoscopic Centre offers unique and quality healthcare facilities. Each and every patient is important to us and so we give the best possible care to every couple visiting us for IVF. At Singla IVF and laparoscopic centre, you will get several different fertility treatments and hence, there is no need to go to different fertility clinics for different treatments.
Dr. Rimmy Singla said there are early warning signals of infertility, which is defined as a failure to conceive after one or more years of sexual exposure without any contraceptive method. Another warning sign is trouble with menstruation. If a woman's menstrual cycle does not occur on a normal basis. there's a probability she will not ovulate normally as well.
Dr. Rimmy Singla (renowned IVF Expert) said advancements are being made in the treatment of these and other fertility problems.
Through Laser surgery, surgeons can literally carve out scar tissue, he said, resulting in a permanent cure and in vitro fertilization has resulted in pregnancies for those who would have no chance to have children otherwise.
It is important for couples struggling to have a baby to know that pregnancy is conceivable with the help of fertility specialists like Dr. Rimmy Singla. If you suspect a problem, call our office. We'd be happy to assist you!
Let us solve your problem with our expertise. Dr. Rimmy Singla(male infertility Specialist) is a renowned and eminent Gynaecologist, IVF Specialist & expert laparoscopic surgeon. For queries contact on 9815500448 and 9815507974
You can also visit our website :
http://infertilitychandigarh.com and follow us on Google Plus, Instagram Facebook, Twitter and YouTube for the latest blog on fertility issues.
Categories #ivf, IVF treatment, #ICSI,#IUI, #Surgical – Azoospermia / #TESA, #PESA, #MESA, #Micro #TESA, #Stem Cell Therapy