WORLD BREASTFEEDING WEEK(1st-7th) August
Breastfeeding benefits for Mother & Baby.
Breastfeeding Benefits for the Mother
Breast milk provides the ideal nutrition for infants. It has a nearly perfect mix of vitamins, protein, and fat everything your baby needs to grow. Breast milk contains antibodies that help your baby fight off viruses and bacteria. Breastfeeding lowers your baby's risk of having asthma or allergies. Plus, babies who are breastfed exclusively for the first 6 months, have fewer ear infections, respiratory illnesses, and bouts of diarrhea. They also have fewer hospitalizations and trips to the doctor.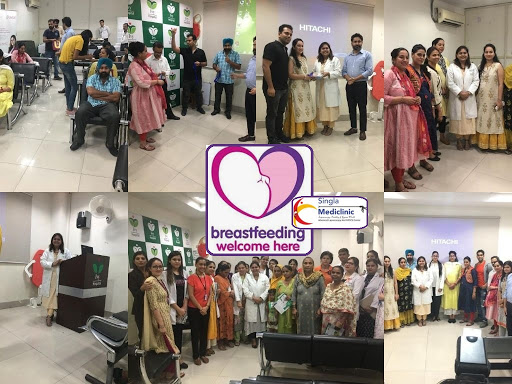 Breast milk Lowers baby's Risk of Ear Infection.
Breast milk Lowers Baby's Risk of Diarrhea.
Breast milk lowers the Risk of Pneumonia.
Breastfeeding Benefits for the Mother
Dr. Rimmy  Singla said that Breastfeeding burns extra calories, so it can help you lose pregnancy weight faster. It releases the hormone oxytocin, which helps your uterus return to its pre-pregnancy size and may reduce uterine bleeding after birth. Breastfeeding also lowers your risk of breast and ovarian cancer. It may lower your risk of osteoporosis.
Breastfeeding reduces mom's risk of
Ovarian and Breast Cancer
Heart Disease
Osteoporosis
The longer she breastfeeds, the higher the benefit.