AZOOSPERMIA-Semen without Sperm
You may have been told that you have no sperm in your semen. That is called azoospermia.
#TESA,  or testicular sperm aspiration is one of the surgical sperm harvesting techniques used for retrieving sperm in patients with #azoospermia. It is performed by inserting a needle in the testis and aspirating fluid and tissue with negative pressure. The aspirated tissue is then processed in the embryology laboratory and the sperm cells extracted are used for #ICSI.
At Singla Mediclinic, we are the leaders in azoospermia treatment. Dr. Rimmy Singla said that we create a highly personalized treatment plan to help return fertility to our patients.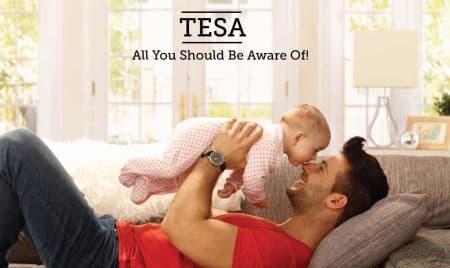 Our Success Story-"ICSI TESA baby" #ICSITESABABY"
Hi dear friends
A new addition to our precious babies
Although all babies are jewels
But after struggling through journey of infertility for many years
This is ICSI TESA baby
In very first attempt conceived after transferring 2 embryo D3
Male is Azoospermic but wants there own sperms
After giving gonadotropin before ICSI
Got this fruits
ICSI//TESA//Azoospermia//stem cell
Please don't lose hope
For queries
Contact at
9815507974
Or
Whatspp
Dr. Rimmy Singla at #SinglaMediclinic at #Mohali #Punjab #Chandigarh #IVYHospitalMohali
#azoospermia #morphology #spermcount #infertility #iui #fertility #ivf #icsi #antioxidants #pcos #varicocele #tese #male #pregnancy #SinglaMediclinic #Mohali