Its time to end cervical cancer. Don't Let Cervical Cancer Stop You! Get vaccinated, Get Screened!
Cervical cancer is the second most common cancer in India.Cervical cancer is the second most common cause of cancer mortality among women in India; however, it is a largely preventable disease. Several studies have shown that the knowledge of cervical cancer and practices for early detection are at a low level among women.
The most common symptoms of cervical cancer are:
bleeding between periods
bleeding after sexual intercourse
bleeding in post-menopausal women
discomfort during sexual intercourse
vaginal discharge with a strong odor
vaginal discharge tinged with blood
pelvic pain
How can you prevent Cervical Cancer?
Cervical Cancer can be prevented by vaccination and regular screening.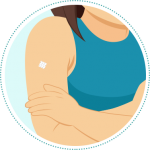 Vaccination: Vaccination is the primary method of Cervical Cancer prevention, as vaccines protect against the types of HPV that most often cause cervical, cancer.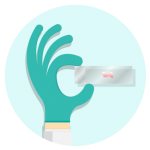 Pap Smear: Pap smear is the most reliable and effective screening method for diagnosing Cervical Cancer early.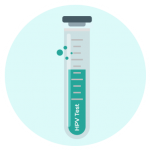 HPV Test: Apart from the pap smear, screening can also be done through the HPV test. The HPV test looks for the virus that can cause these cell changes.