Menopause can be a reason & plethora of issues for women from vaginal dryness to Dyspareunia (pain during intercourse.) Women with dyspareunia may have pain in the vagina, clitoris or labia. Dyspareunia is one of the most common signs of menopause and can affect women mentally as well. New era of medical technology has advanced a long way and with the new laser technique there is now a simple and extremely effective way to improve menopause symptoms such as Dyspareunia.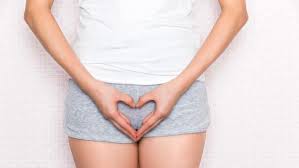 Sign & Symptoms of Dyspareunia:
Women with dyspareunia may feel superficial pain at the entry of the vagina or deeper pain through penetration or thrusting of the penis. Women also may feel severe tightening of the vaginal muscles during penetration, a condition called vaginismus.
Treatment
It is necessary to consult the specialist/ doctor if painful intercourse is recurrent to determine the cause. One of the main reasons of Dyspareunia is dryness of the vagina which is a common consequence of menopause. Dryness can occur as a result of the lack of natural lubrication which is produced pre menopause. The laser treatment tackles this dryness. This stimulates the natural collagen in our bodies to redevelop healthier cells that produce naturally the lubrication required which tackles the dryness.
It is important to know that Dyspareunia is not uncommon with women who are going through menopause. As many as 50% of postmenopausal women experience it, with so few women seeking advice and help on this issue many women suffer these symptoms in silence. Singla Mediclinic in Mohali, Punjab takes extra care and invests a lot of time and training to be able to both discuss and treat their symptoms with full confidence.
To take the first step to vaginal comfort and become worry free, when it comes to the most intimate part of our lives, contact Dr. Rimmy Singla in Mohali, Chandigarh(Tri-city), today, to discuss with experienced specialist the best course of action to tackle Dyspareunia.